Access: On control panel menu go to Settings > Legal

Manage store details like:
– Your store's Legal pages like various policies and terms of service.
Refund policy: the agreement where you inform customers about your policies regarding returns and refunds.
It usually includes this information:
How many days they have to return a product
How will they receive the refund (credit or replacement)
If you offer refunds for digital products or in-app purchases
Who pays for shipping to return the product
and any other details about refunds and returns.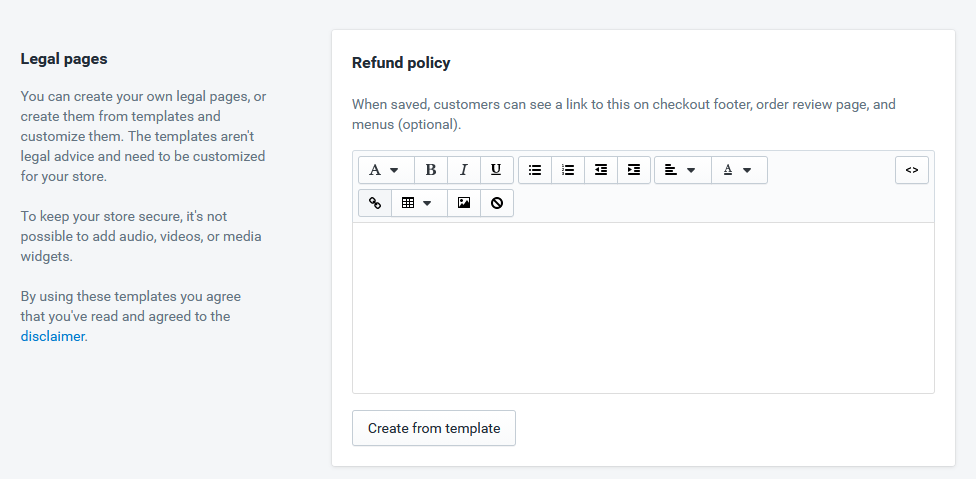 Privacy policy: a legal document that discloses some or all of the ways a party gathers, uses, discloses and manages a customer's data.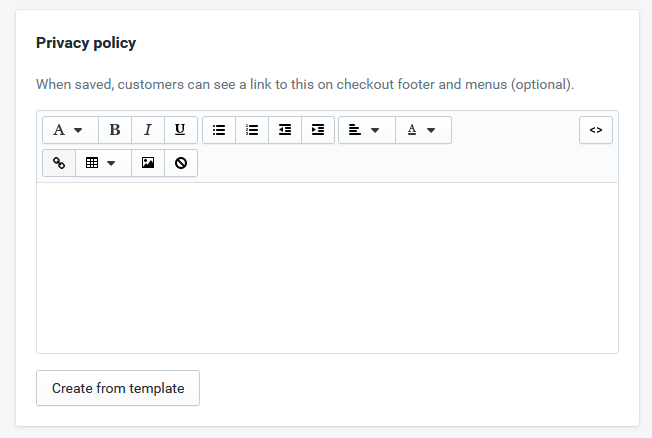 Terms of service: Rules that customers must follow to use your service.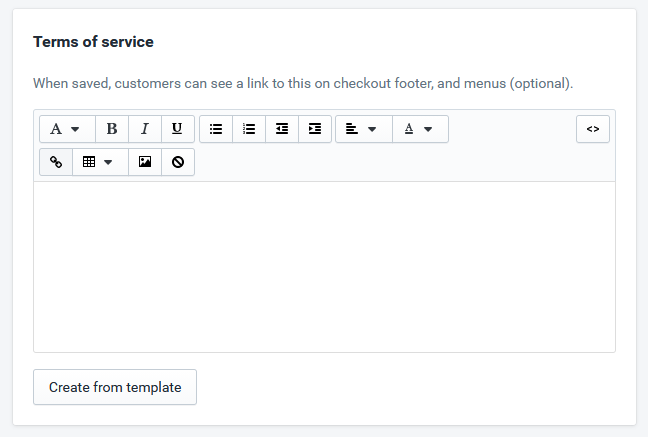 Shipping policy: Let your customers know important details about how you ship your goods if you sell physical goods.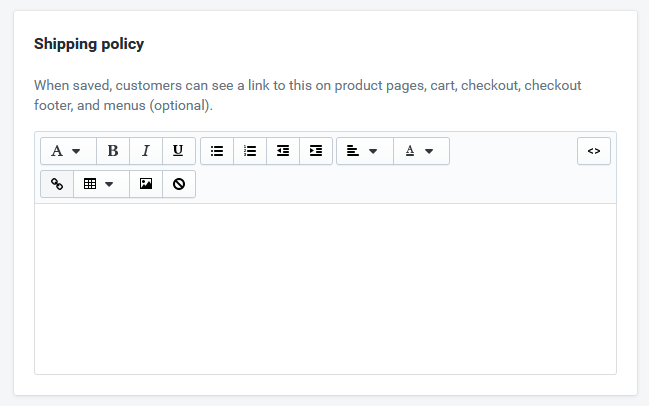 When saved, the legal pages are automatically added to your site's footer and menus.
Shopify provides templates for most of these pages but you must ensure the content of the template is aligned with your business' legal needs. You are advised to consult independent legal advice before publishing these agreements.
---