Files are found under settings, but they are just library of items like images (not product images) and documents.
If you want to add images or documents to pages, posts or any content area in Shopify, you add them as Files. The files have to be uploaded to the files section first and then linked to the page, post or product.
To get to the files page from the admin panel, go to Settings > Files.\

Here you can upload files (images and documents), copy their url, see their size or delete them. You can also search or filter them.
When you start adding files to this section, your files page will look similar to this.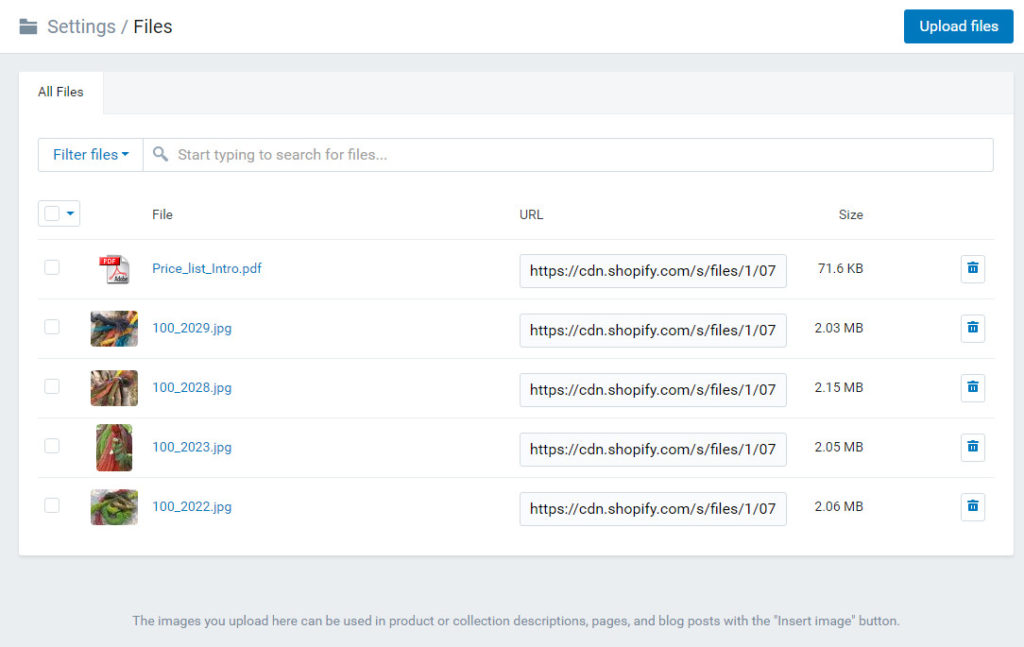 You can use these files in any content module of the Shopify admin panel, inside pages, posts and products.
To insert a file into a content section:
1. put your cursor inside the content area and click until you see it blinking.
2. click on the insert image icon.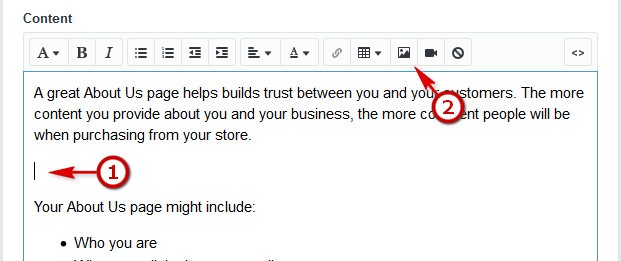 The Insert Image dialogue box will open where you can:
1. use and uploaded image, a product image or a url
2. upload a file to be added to Uploaded Images for use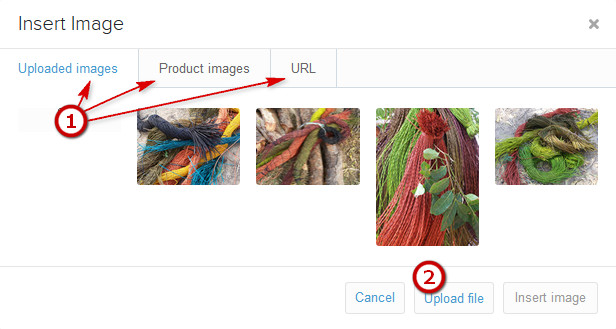 Once your image is uploaded:
1. select image
2. select size (there are only preset sizes to choose from)
3. click Insert image to finish.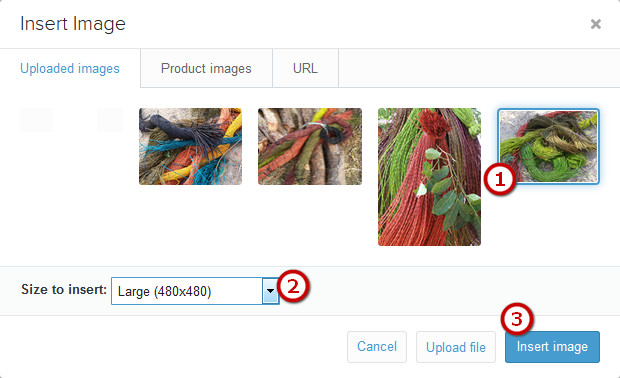 Your image will now be visible in the content section. Be sure to always Save your modifications.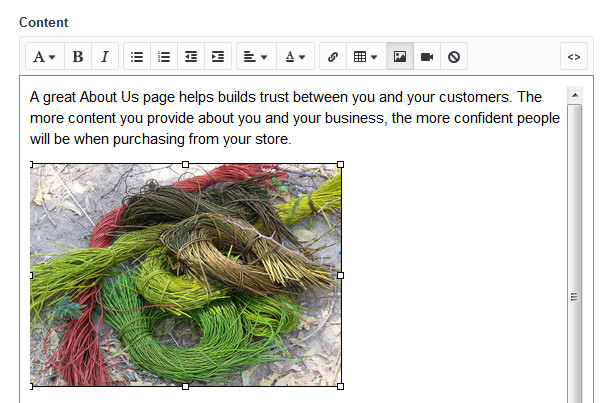 Other documents are added similar to images.
---
Shopify stores your file uploads in the Files page. You can add these files to your products, collections, pages and blog posts.
You can upload files the following formats .pdf, .txt, .doc and images as: .jpg, .gif and .png.
From the Files page you can do the following: