Shopify comes with a web page creation tool. You can add, edit and filter pages.
Pages are very useful for providing information to customers about your products, your story, store policies, shipping policies, contact information, etc.
We will start with the basics of adding and editing content for the Front and About Us pages.
1. On the Admin Panel menu, locate the Online store tab and click to expand this tab and see the sub-tabs.
2. Click on Pages tab. You will see the pages screen in the corresponding window pane.
If you haven't added any pages to your store yet, the screen will look like this (below).
3. Click on the Add page button to add a page.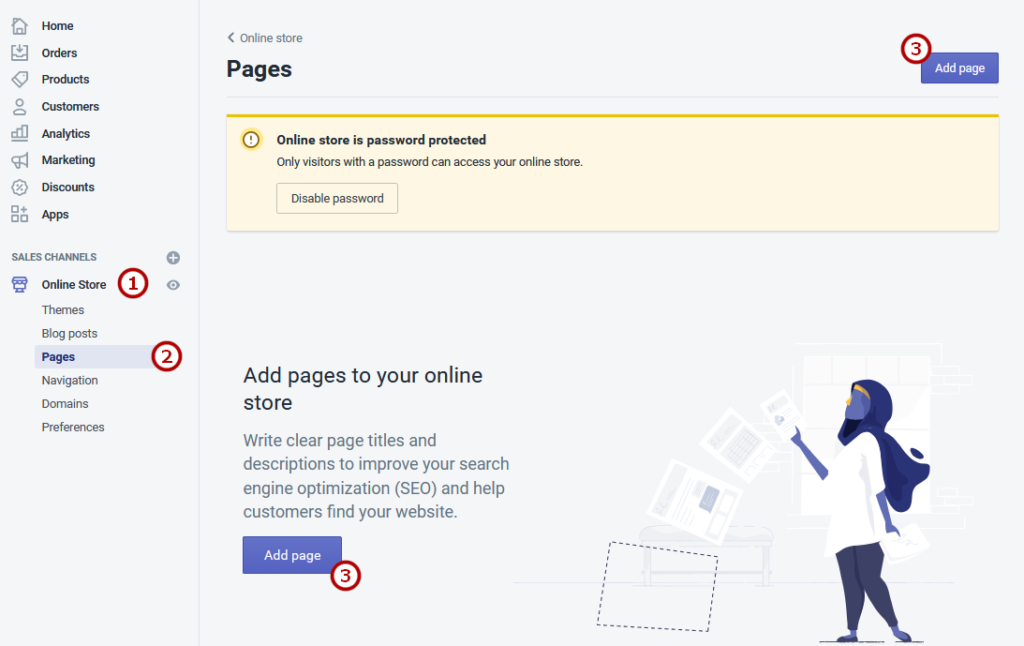 On the next screen:
4. Add page title.
5. Add page content.
6. Select appropriate page template.
7. Save your changes.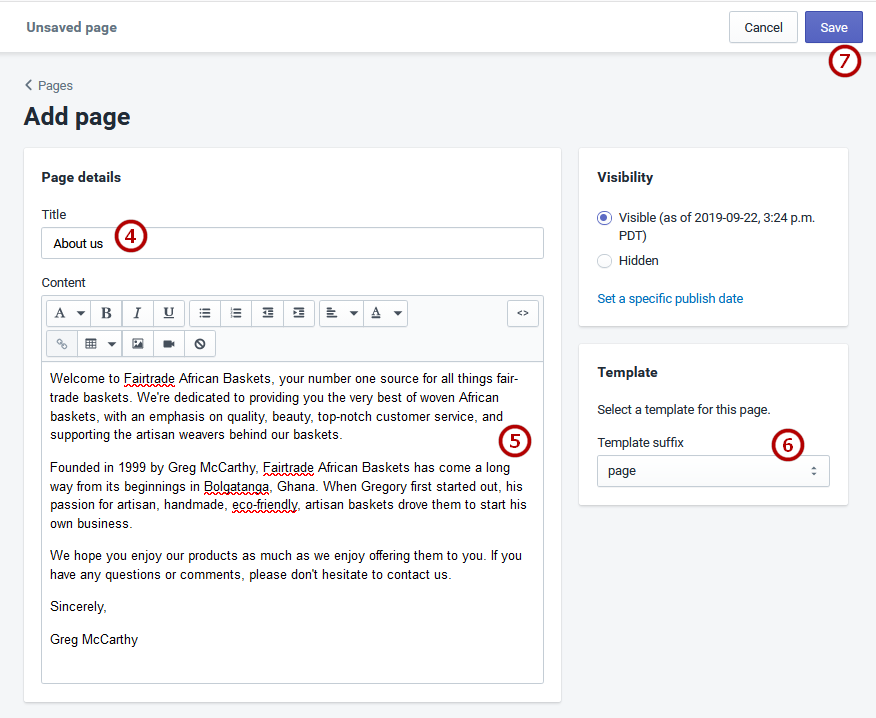 Edit and style the content using the visual editor.
Leave everything in the Search engine listing preview and Visibility modules as is. You can always modify these later.
---
More about Shopify Pages
To add your pages to the site's menu, navigation links need to be configured. Visit the Navigation section in your shop admin and add/edit the Main Menu link list. You can also edit the content of your pages.
From the Pages tab you can: