Shopify Tools: Free tools to set up and run your online store.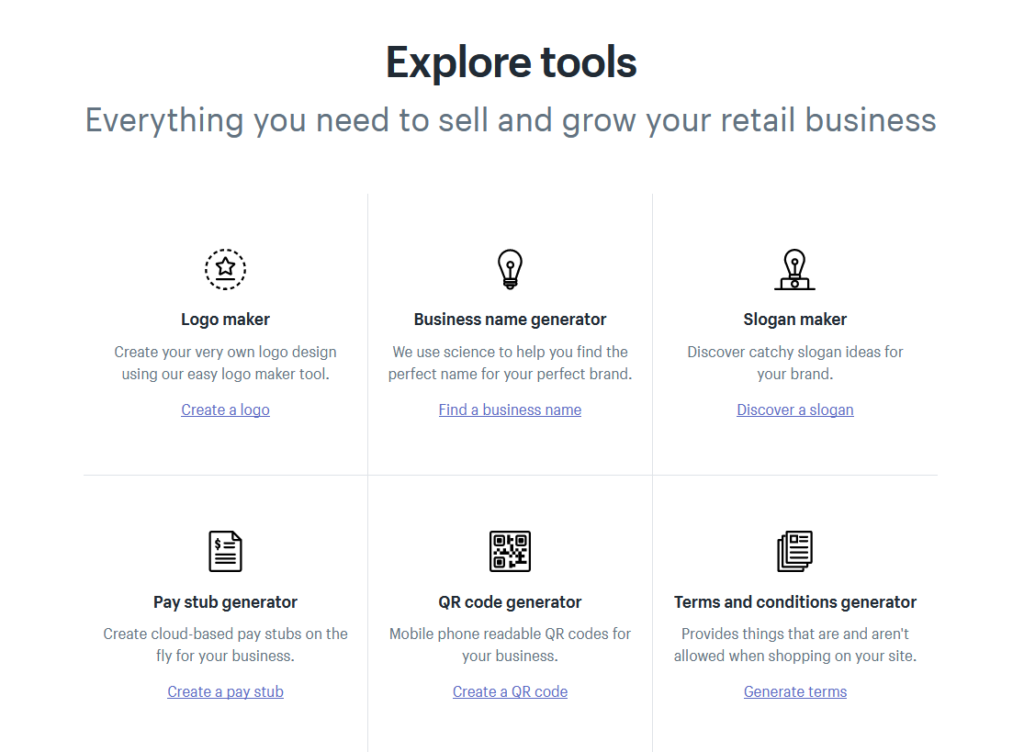 Other Resources
Videos
Learning & Tutorials
All the POS hardware you need for your retail store to accept cash, credit cards, and print receipts.
Shopify Experts: Find expert ecommerce designers, developers, marketers, and photographers.
Partners: Earn money building apps or themes for Shopify, or by working with or referring new customers.