You can sign up for a Free Trial of Shopify for 14 days. To sign up go to: Shopify.com and click on the Get started or Start my free trial.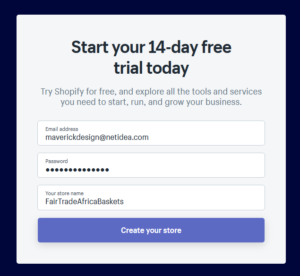 To register you will need to:
1. provide an email address
2. setup a password
3. enter store name
4. Click Create your store
It may take a few minutes for setup to complete.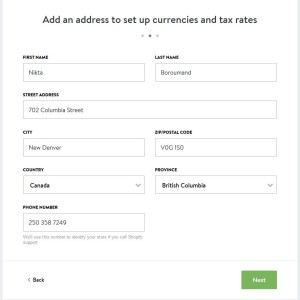 On the next screen, fill out the required registration information.
1. Name
2. Address
3. Phone number
4. Click Next
On the last setup screen:
1. use drop down options to answer questions.
2. Click Enter my store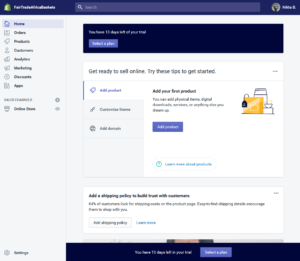 That's it! You are now setup and redirected to your new store's admin panel.
If you just started the account, Shopify will start to walk you through some steps. Scroll to the very bottom of the page and look for the skip this step link to by-pass this step.
Email Verification
Shopify will require that you verify the email used to start up the account. Before proceeding, check your email inbox and click on the link provided by Shopify to complete verification.