Access: On control panel menu go to Settings > Plan and Permissions

Manage store details like:
– Your store's Shopify plan details like plan type and the status of your plan.

– Your store's permission settings like access and editing settings for staff or developers to the Shopify admin dashboard and the online store.

– Store's settings for Login services such as Google.
– Settings to Pause your store or Close your store permanently.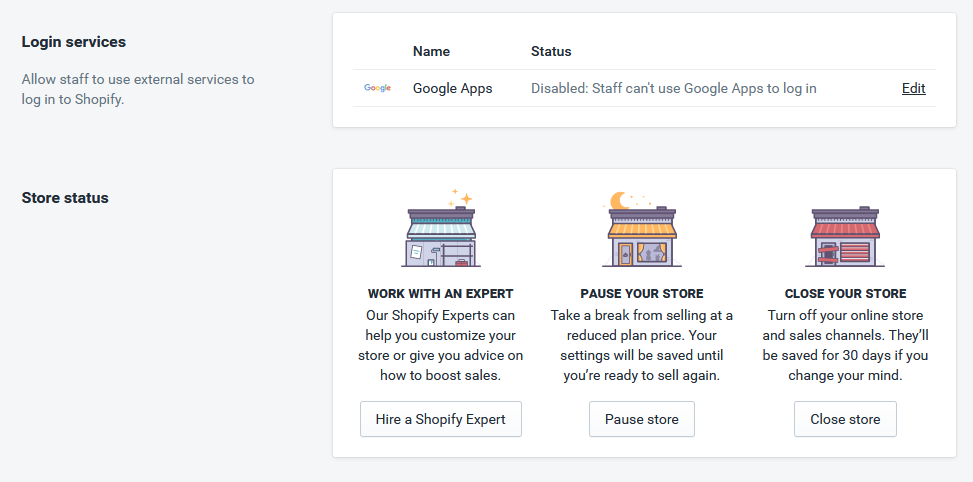 ---